About Us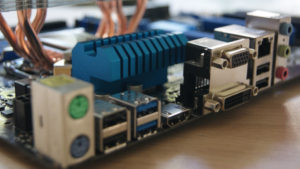 Tech Medics is a business oriented towards helping you as a consumer save money when things go wrong with your electronics. Founded in 2010, we have repaired 1000's of devices and specialize in repairing everything from the latest smartphones to laptops and desktops.
We know that accidents happen, but one mistake shouldn't break the bank. Striving to give you the best prices and quality product, Tech Medics dedicates itself to complete customer satisfaction every time. We aim to meet all of your needs with many options for customization and repair. We offer a 60-day warranty on all cell phone repairs and computer repairs with fast, friendly service. Our top of the line equipment and processes enable us to do the hard jobs that others don't, while also offering better quality, price, and efficiency on the most common repairs! If you are in the Twin Ports area click here for same day, on-site service. If you are outside of the area, we offer free expedited shipping to get your device back in your hands quicker. Your satisfaction is our goal!
Besides our 1709 London Road Duluth shop, and complete nationwide service, we offer direct, on-site smartphone and computer repair to the Duluth MN, Superior WI, Cloquet, MN, Two Harbors MN, and other locations near the Twin Ports.
If you live in the Duluth-Superior area, need your smartphone or computer repair and can't make it to the shop, we can come to you. We provide complete on-site service. Repairs are often completed the same day you contact us. Whether it is a screen repair or something more serious, we've got you covered.
Stop by, or email, call, or text. We will have your phone or computer back and working in no time!  There is no brand of cell phone or computer that we don't fix.
Don't pay outrageous prices at Apple, or other places who may or may not know what they are doing. Trust Tech Medics to do it right the first time.